ACTION CAMPAIGN
SAVE OUR SHELF
The Save Our Shelf campaign was a grassroots effort to galvanize Truckee residents and visitors to save the last independent bookstore in the region. The Bookshelf has been a Truckee fixture for 20-odd years, though after a move to a new location, many people believed it closed. The campaign increased awareness and helped people reconnect with a store that so many have enjoyed over the years.
I was brought on to create an informational postcard, letterhead, and an online crowdsource fundraising campaign, which included a video.
My goal with the creation of the postcard was to create something simple, yet visually exciting. I wanted the "logo" to have very little to do with the actual Bookshelf logo, and I was quite pleased with the result; it manages to resemble books on a shelf, complete with a bookend that pays homage to Truckee's mountains. As for the video, the most important element was to convey information. We've all seen boring informational videos, though, so my goal was to keep the pace up without letting the video start to look overproduced.
The online campaign can still be seen online here.
POSTCARD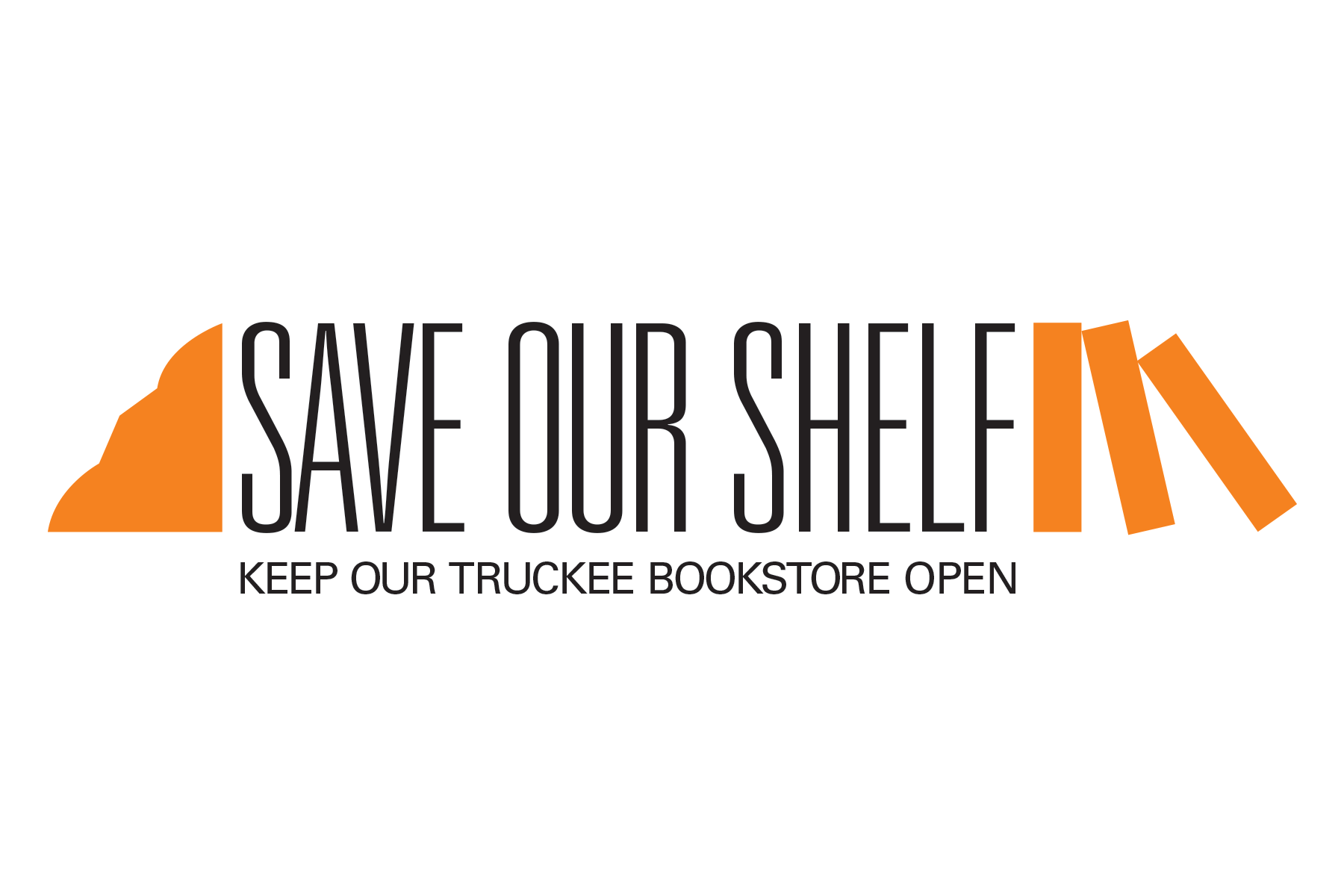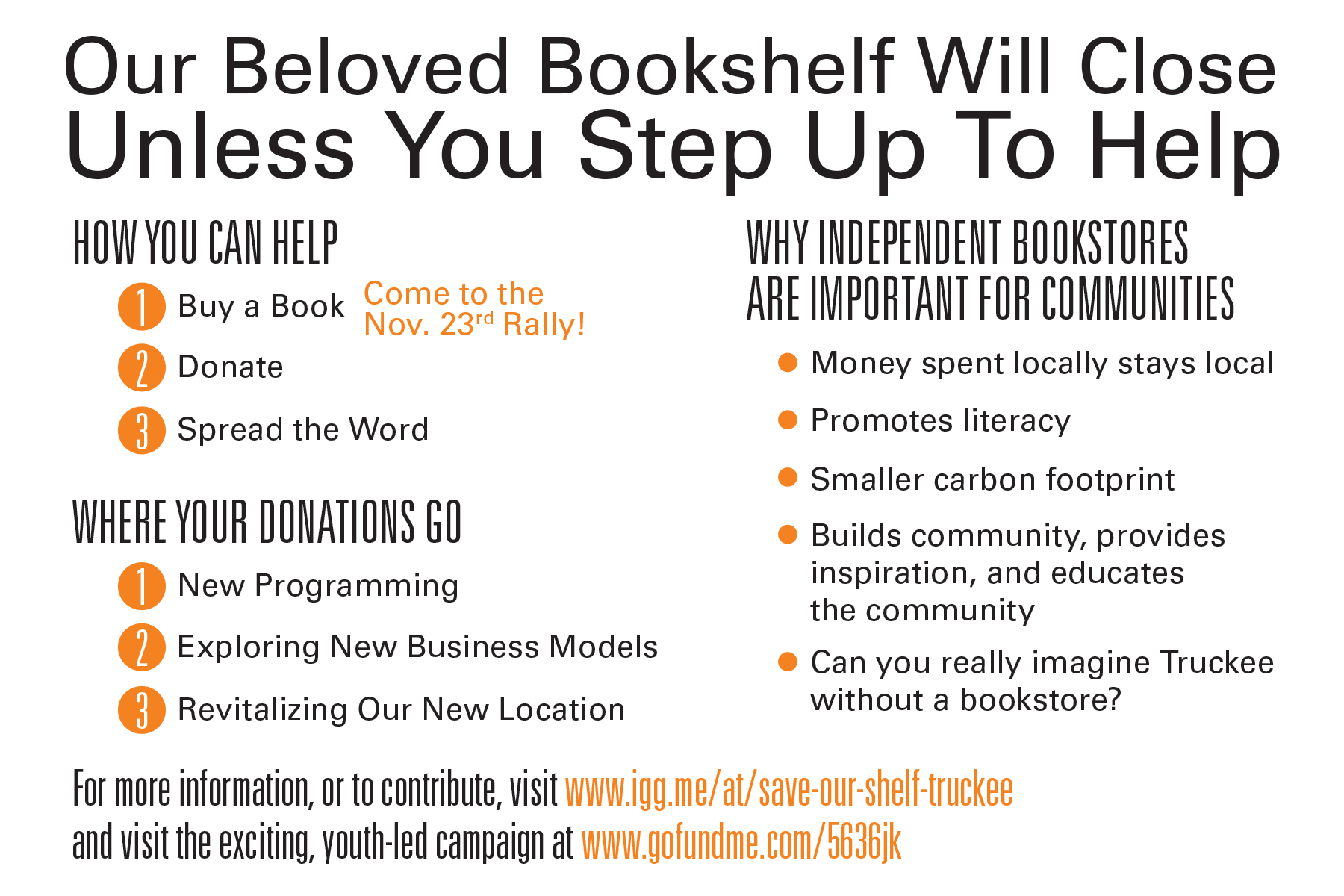 VIDEO
LETTERHEAD